Even though we are working with machines I am a fan of the handmade parts. These little twists are bringing some fun into the fully-fashioned garments. Fringes, cables, special twisted yarns are one of the main pillars of our creative work. We are always playing with colours, not only by dying and printing but we are also twisting different colourful threads to create the perfect 'ombre' shade for the dresses. This is my favourite part, it might seem easy, but to have that harmonious shade we have to feel you, your taste, understand your hidden desire and see all the colours perfectly.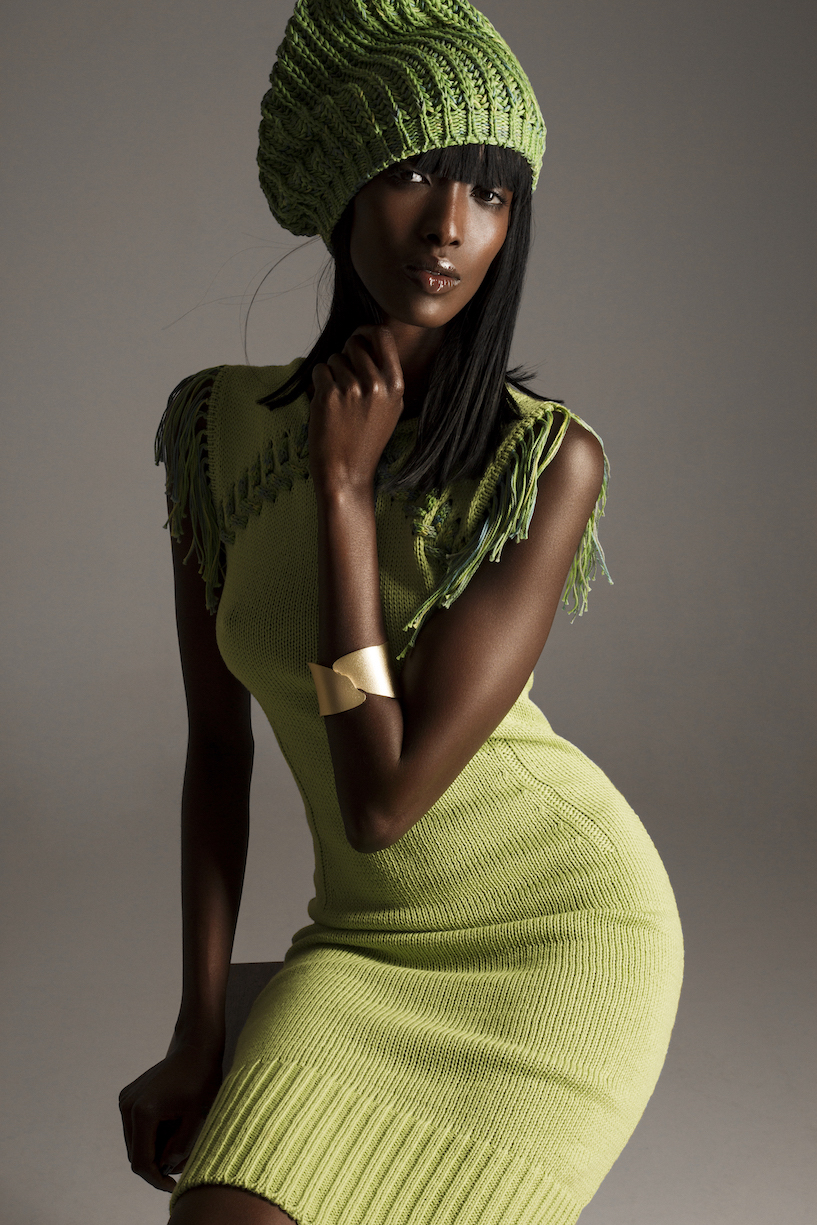 There is no outfit without accessories so if you are entering our store be sure that you will try the matching scarf and hat duo with your knitted dress.
The symbol of or craftsmanship
Photo: Dávid Ajkai
Design: Zsuzsi Csillag
Assistant BM: Ágnes Laczkó
Make- up: Veronika Deák
Styling: Gabriella Parádi
Hair: Klaudia Violetta Gál
G3 STUDIO
http://suelknitwear.com/
The Süel Story began in 1992 when my parents established the company. Well actually it had already begun before as they had been producing jeans and other garments, designed by my mother. I remember the day when I was around 9, sitting on the couch and my father was sketching our new logo for the new brand. Süel doesn't really have a certain meaning (or at least I do not know if it does), it is a fantasy name that emerged from a brainstorming between my parents. I suppose that it might have something to do with Susie. We are both called Susie, my mom and me…
This amazing knitware story started almost 30 years from now, and we have still been here in the heart of Europe. The focus was on knitwear from the beginning and in the the end my mother was a real innovator in this field. Right after the democratic revolution in Hungary we did not have much information of the Western World.
There was no fashion TV, no magazines; no Internet and still, the timeless ideas of hers have always met the expectations of modern times, even today 
Ever since the age of 16 I have been part of the design process in the family fashion business, building my know-how and knitwear expertise. After graduating at Corvinus University of Budapest with a Master's in economics and working at Unilever as a marketer I decided to join the family enterprise. It's has been many years now, and I have still been into that..
To assemble the sets for this shooting was one of the hardest jobs throughout these years as my dream was to create a
pictorial curriculum,
which tells you everything about us, our style and spirit of ours.
I have conducted a survey among the VIP clients, how they would summarize their thoughts in three words on top. Colours, patterns, outfits, anything that comes up. In the end we were drowning in the waves of information. It was extremely challenging to describe all these years in pictures but I hope you will truly love it.
Zsuzsi Csillag